EXPERT TREE SERVICE
YOU CAN COUNT ON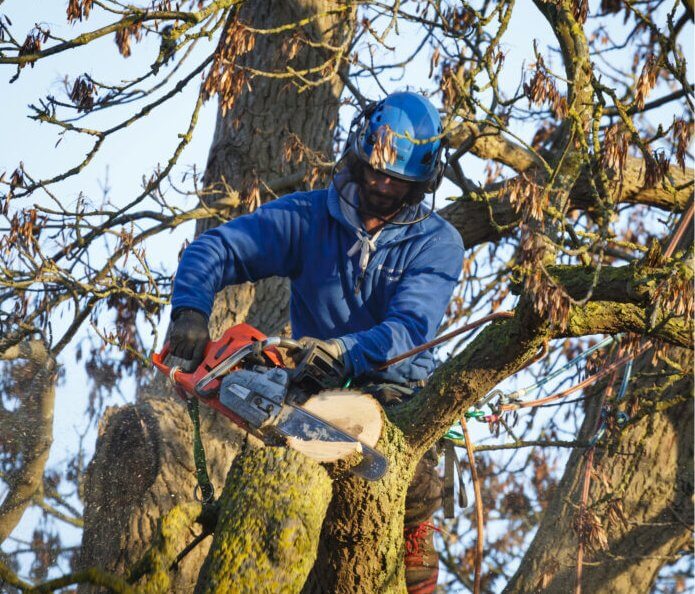 At NEW IMAGE LANDSCAPING, INC. you get everything under one roof. We are an all-inclusive tree care company serving Southern California customers since 2008. We have skilled, safety-trained, certified, and experienced tree experts to tackle any project. We provide professional property maintenance all year round which includes stump grinding, crane service, tree trimming and removal. And to prove that you have the best value for your money, we will beat any written quote given by a licensed tree service company in the area.
WHO WE SERVICE:
HOAs
Corporate campuses
Office buildings
Museums
Apartments and Condominiums
Schools
Retail centers
Athletic fields
Hospitals
Religious institutions
Senior housing
Municipalities
Industrial parks
Hotels & resorts
Residential
Estates
We offer reliable, quality service. All trimming and removal is performed by specially trained climbers who have received extensive training by a certified arborist. We also offer a variety of trimming options such as deadwood removal and complete tree trimming. Tree trimming and removal projects can be tedious and potentially very dangerous, it's crucial that your property, possessions, and most importantly family are protected before having any tree trimming service work done in your garden or yard.
Here at New Image, we're both licensed and insured, because of this we can guarantee that any accident that may cause damage to your home or possessions is completely safeguarded. In addition to liability insurance, we also carry worker's compensation insurance.
Worker's compensation insurance secures financial and medical assistance to anyone injured within the boundaries of our active working site. This means that if any of our, or your, employees are involved in an accident that requires medical attention while trimming a tree on your property you cannot be held accountable. In addition, this protects both you and the company from the threat of lawsuits regarding both injury and property damage. In the end, our main objective is simply to provide you with the most exemplary tree trimming service while also ensuring a safe working environment.
Quality care of your trees is of utmost importance to us. We have ISA certified arborist on staff and strive to be the best service company in the area. This is why we keep up with the best practices for tree care, safety, and what is going on in arboriculture in the Southern California area. Requesting an estimate is easy, and in many cases, we are able to provide an estimate on the same day.
TREE TRIMMING AND PRUN ING
Professional And Experienced Tree Care Specialist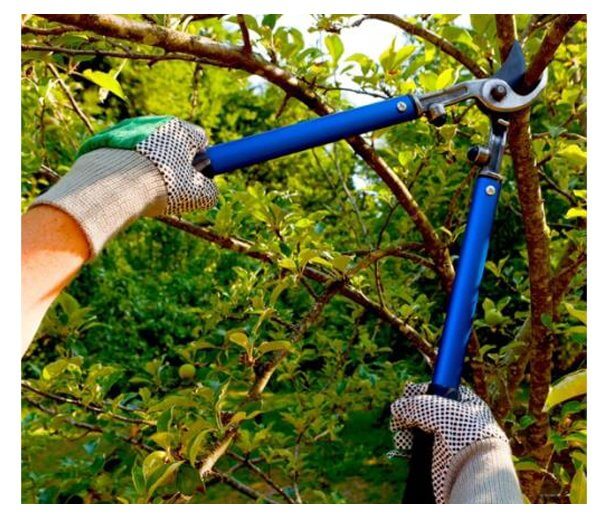 Trimming can serve two purposes: hazard reduction and maintenance. Hazard reduction pruning is the removal of branches that may compromise the structural integrity of the tree; maintenance can make your tree more aesthetically pleasing. We offer both services, in order to keep your trees healthy and attractive.
Our tree experts will discuss with you the best maintenance methods needed for your trees. It's important to know that each tree is different and will react differently to different types of maintenance.
Tree Trimming Cuts to Make:
*No limbs or branches are removed without a reason.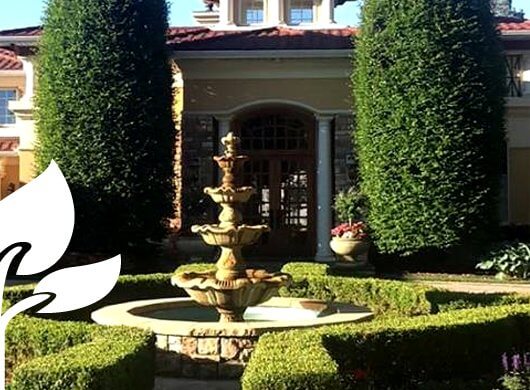 THINNING AND SHAPING
Tree Thinning is the removal of material inside of a tree to reduce wind sail and weight of the tree, while also letting get a better view of the tree. Tree Shaping is used to reduce the size of the crown. It is maintained as it would grow naturally.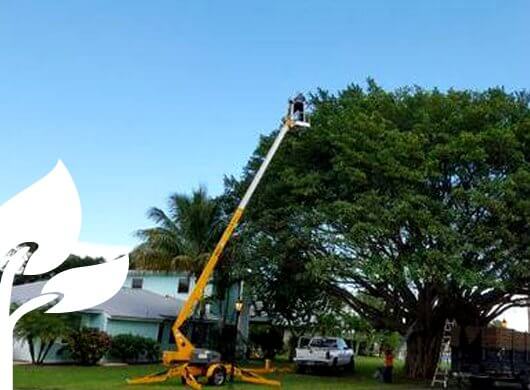 CROWN REDUCTION (TOPPING) AND CROWN RESTORATION
Crown Reduction pruning is used on overgrown trees that are located in a small space. This allows the tree to have a natural appearance. Crown Restoration is used when a tree has been neglected or poorly pruned in the past. This allows the tree to regain structure and to ensure safety.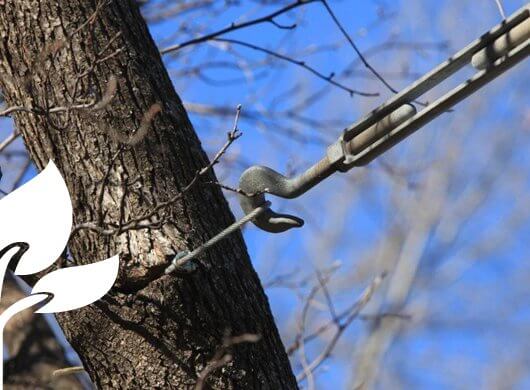 CABLING AND BRACING
Certain trees may lose their structural integrity, due to pests, disease, or severe weather. Cabling and bracing may help support a tree and avoid having to remove the tree while improving safety.
DEADWOOD
Trees branches and twigs that have died but are still attached to the plant, are a natural part of a tree's life cycle. While deadwood doesn't always signify a tree heath issues, it can be signal for problems and is certainly a safety concern in urban environments. Deadwood occurs in all trees but is more prevalent in maple and ash trees. Deadwood should be removed to avoid any property damage or personal injury and to ensure the health of your trees.
New Image is a company dedicated to maintaining beautiful, healthy trees and shrubs. Our arborists are experts in diagnosing and treating problems to help protect your plants and trees. Contact us today and get a free quote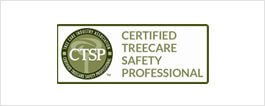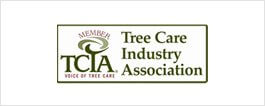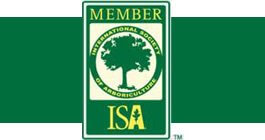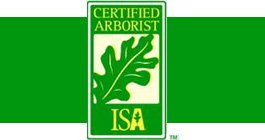 TREE REMOVAL
Tree Removals Are Done Safely And Expertly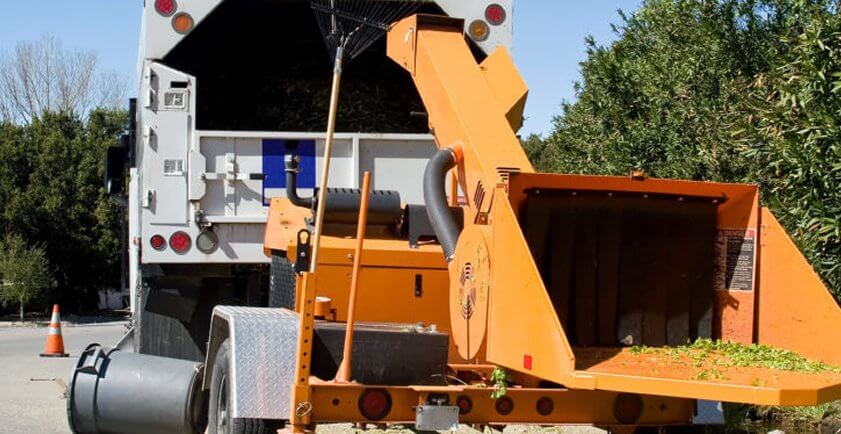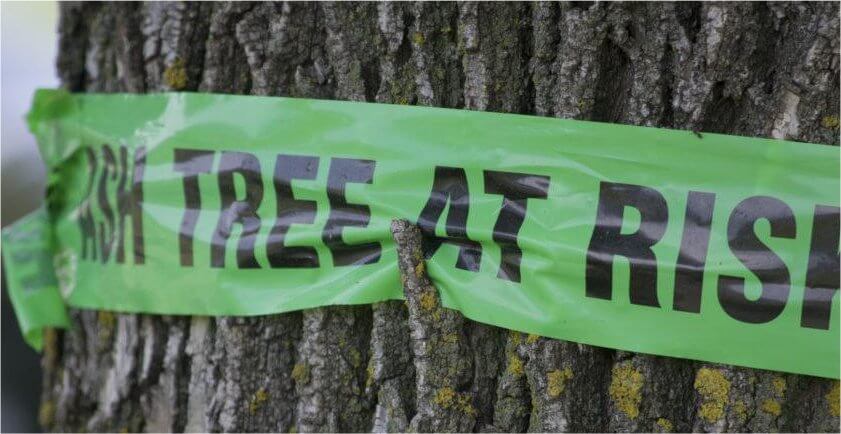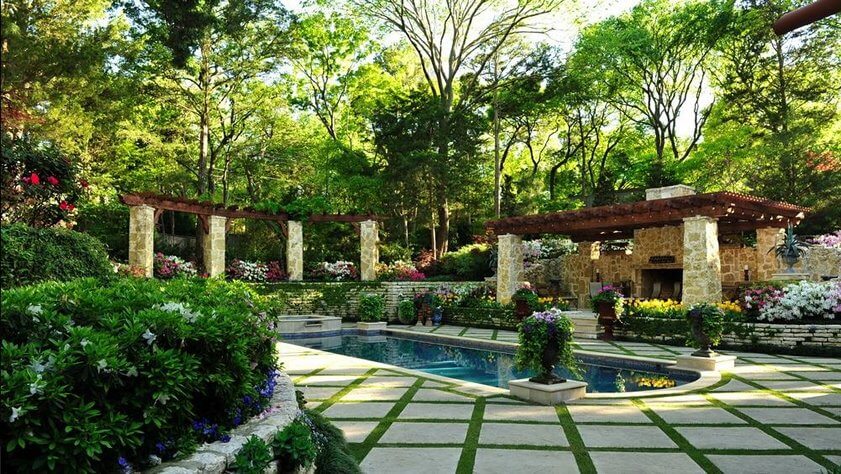 The Certified Arborists at NEW IMAGE LANDSCAPING, INC. love trees, but also recognize when a tree is beyond any help. While we do everything we can to revitalize or save trees, sometimes they are too diseased or damaged to heal. When that's the case, you need tree removal service fast! Dead trees lack the ability to support themselves, so dead trees are often a dangerous liability.
Tree removal is one of the most dangerous aspect in the tree service industry. At New Image our tree surgeons, our staff, and workers are fully trained in all aspects of tree removal and practice strict adherence to industry standards. We take all necessary precautions when we are performing tree removals near homes, buildings, and other obstacles. Our tree experts will assess your tree and determine the best and safest plan of action to remove the tree with as little disturbance as possible done to your property. Our team has the equipment, training, and experience to remove any disease, pest-infested, or dead tree safely and effectively.
EMERGENCYTREE REMOVAL
We know there's nothing worse than when an unexpected hassle completely changes your plans. Fallen trees and branches need to be removed right way, especially if one has fallen onto your home or other structure. If a tree or large branch has fallen, whether it was due to a storm or shallow roots, you can reach our 24-hour emergency assistance team by calling 800-284-4541 extension 3.
CERTFIEDARBORIST LETTER
Our certified arborists can also help you obtain permits for oak tree removals by assessing your tree and providing a certified arborists report and letter that is required by city code to obtain a protected tree removal permit
OUR PROCESS
After you call to schedule your free estimate appointment, one of our experts will meet with you to help assess the health of your tree and determine the best course of action. A free quote will be provided to you and upon approval, we schedule your service right away. Our process is fast, easy, and efficient. Call to speak with one of our team members today!
WHY CHOOSE NEW IMAGE?
The answer to that question is simple—because we care about our customers. For us, we're not looking to just chop down trees or trim some branches. We set out to be the best customer service company in the industry while improving the environment. Tree service is simply the way we accomplish that. That means we always appear at your home on time, professional-dressed, ready to offer our upfront prices with a friendly smile. We believe everyone should have access to tree health services, we ensure that our prices are the most affordable prices in the industry. That way, every household can afford to let us take care of their trees, shrubs, and other large plant life.
We're also leaders in the field of tree care. Our Certified Arborists provide high-level expertise about how to handle your property's plant life. Our equipment is state-of-the-art, which means we are both fast and effective.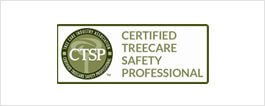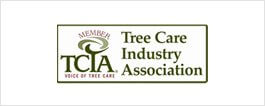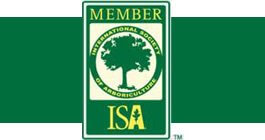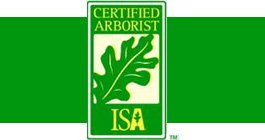 STUMP GRINDING & REMOVAL
Caring Service With Integrity And Fair Pricing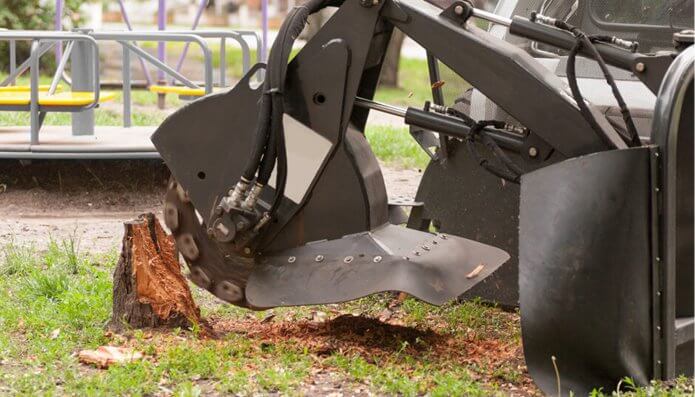 Stumps can be an unsightly blemish on an otherwise stately landscape. Worse yet, the remains of the trunk can also be an obstacle to landscaping, an annoyance to mow around, and a trip hazard to people. They also tend to attract termites and other insects. Let our team at NEW IMAGE LANDSCAPING, INC. help you restore your property to its full glory. Our team will grind stumps well below the grade to avoid left over mounds or bumps. We remove mulch and other debris before filling the area with soil. After compacting the dirt and leveling the area out, you'd never even think a stump was there! We specialize in removing and grinding large and troublesome stumps even in the most difficult of locations.
STUMP REMOVAL
Removing a stump isn't as easy as it sounds and while you can utilize our stump grinding services to take a stump to below grade, completely removing the sump is another task altogether. Don't ruin your backyard or your truck trying to pull out a stump. Let our team of experts handle the heavy lifting. Trunk roots are especially stubborn and require powerful machines to remove the stump safely and efficiently. We use excavators and saws, among other tools to completely remove your stump. Once we removed the stump, we can bring order back to your landscape by backfilling the hole that is left behind and grading the landscape until it's flat. If you're planning on placing sod in the space where your stump once sat, we can prep the soil for your new lawn and install it too. At New Image, we strive to ensure your landscape is pristine.
We provide a variety of services, including excavation, land grading, stump grinding and of course stump removal so that you can have your project completed in one fell swoop.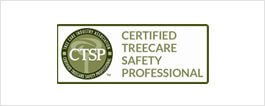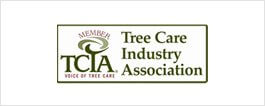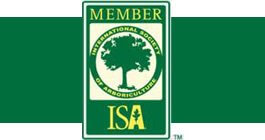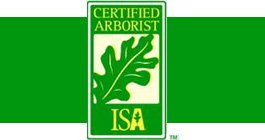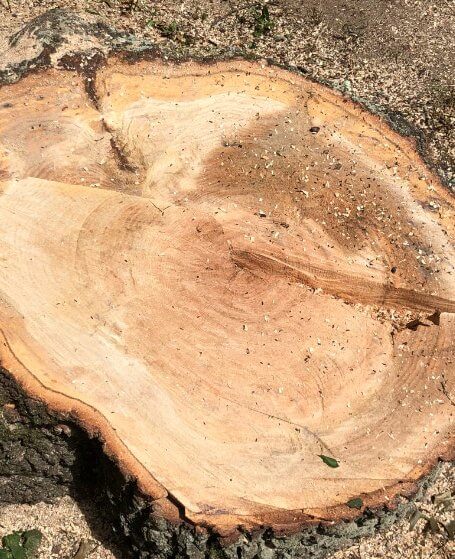 FIRE MOD/BRUSH CLEARANCE
Keeping Your Home And Family Safe

Los Angeles and the surrounding areas face high temperatures, dryness, and high winds. Fire hazards often become a real danger and summer poses especially high threats. NEW IMAGE LANDSCAPING, INC. will make sure you're not only compliant, but you're beyond safe. Our crew exceeds fire safety standards with a proven track record. Local fire departments and families have both been extremely pleased with our brush clearing and hillside clean-up services for over 10 years.
Brush clearance is the best way to save yourself a headache and heartache. Fire fighters say that brush removal is the most effective way to prevent major loss of life or property. Most wildfires begin on overgrown areas where dead branches, weeds, dry bushes, and leaves act as highly flammable fuel. Clearing this debris acts a critical barrier against flames when a fire reaches your property.
Click here to Find out your Local Brush clearance Requirements
https://www.lafd.org/fire-prevention/brush
Our team will clear your land without stripping the land. We have the experience required to maintain soil health and architectural integrity. We also place careful consideration on the retention and strength of your hillside to guard against mudslides when the winter comes. Keep your hillside safe and beautiful in all seasons.
24-HOUR EMERGENCY TREE SERVICE
Help When You Need It Most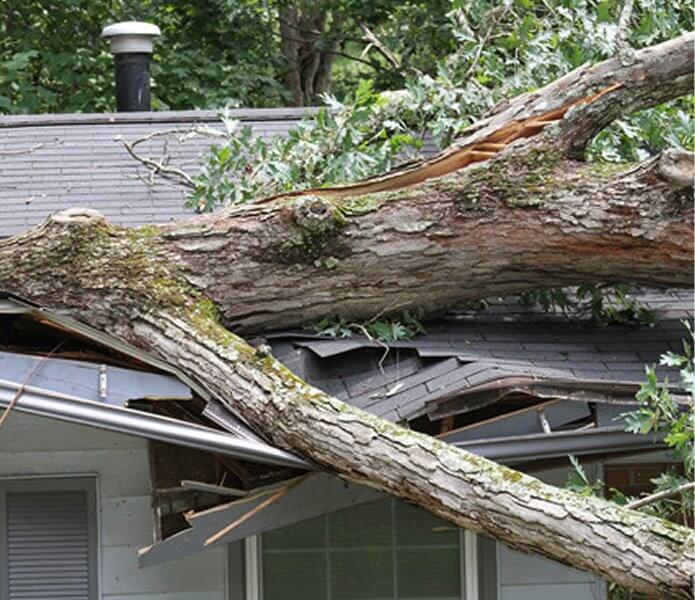 Since 2008, NEW IMAGE LANDSCAPING, INC. has been committed to promoting tree heath and creating long-lasting relationships with our customers. We know a collapsed tree can be overwhelming to deal with and if you're unsure on what to do next, our experts can help. We provide 24-hour emergency service for hazardous and storm-damaged trees that have failed and resulted in damage to your property. With our substantial resources we can mobilize crews and equipment necessary to address the emergency needs of clients as quickly as possible. You can reach our 24-hour emergency assistance team by calling 800-284-4541 extension 3.
During an emergency, our team will take the appropriate time to assess the situation and recommend the best course of action. Once emergency services are complete, crews will begin the process of clean up and repair.
During an emergency, our team will take the appropriate time to assess the situation anEven if your trees don't exhibit obvious damage after a storm, or no immediate emergency exists, it is important to have your property inspected by a certified arborist who may detect symptoms and conditions that could lead to problems later.d recommend the best course of action. Once emergency services are complete, crews will begin the process of clean up and repair.
EMERGENCY TARP INSTALLATION
We can help you remove your tree quickly and also provide temporary roof shelter for your home after an unexpected disaster. By giving you a fast and effective solution, you get the clarity to figure out the next step calmly and confidently. Contact our 24-hour emergency assistance team by calling 800-284-4541 extension 3.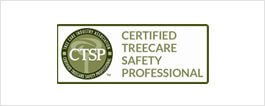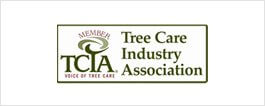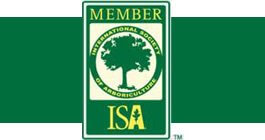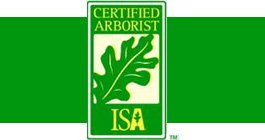 JO IN OUR TEAM?
The NEW IMAGE LANDSCAPING, INC. team is dedicated to making lawns the best they can be and in turn ensuring that our clients are as pleased as they can be. We provide the highest quality service and products in the market to ensure our customer's satisfaction is always priority number one.