QUALITY SERV CE YOU CAN COUNT ON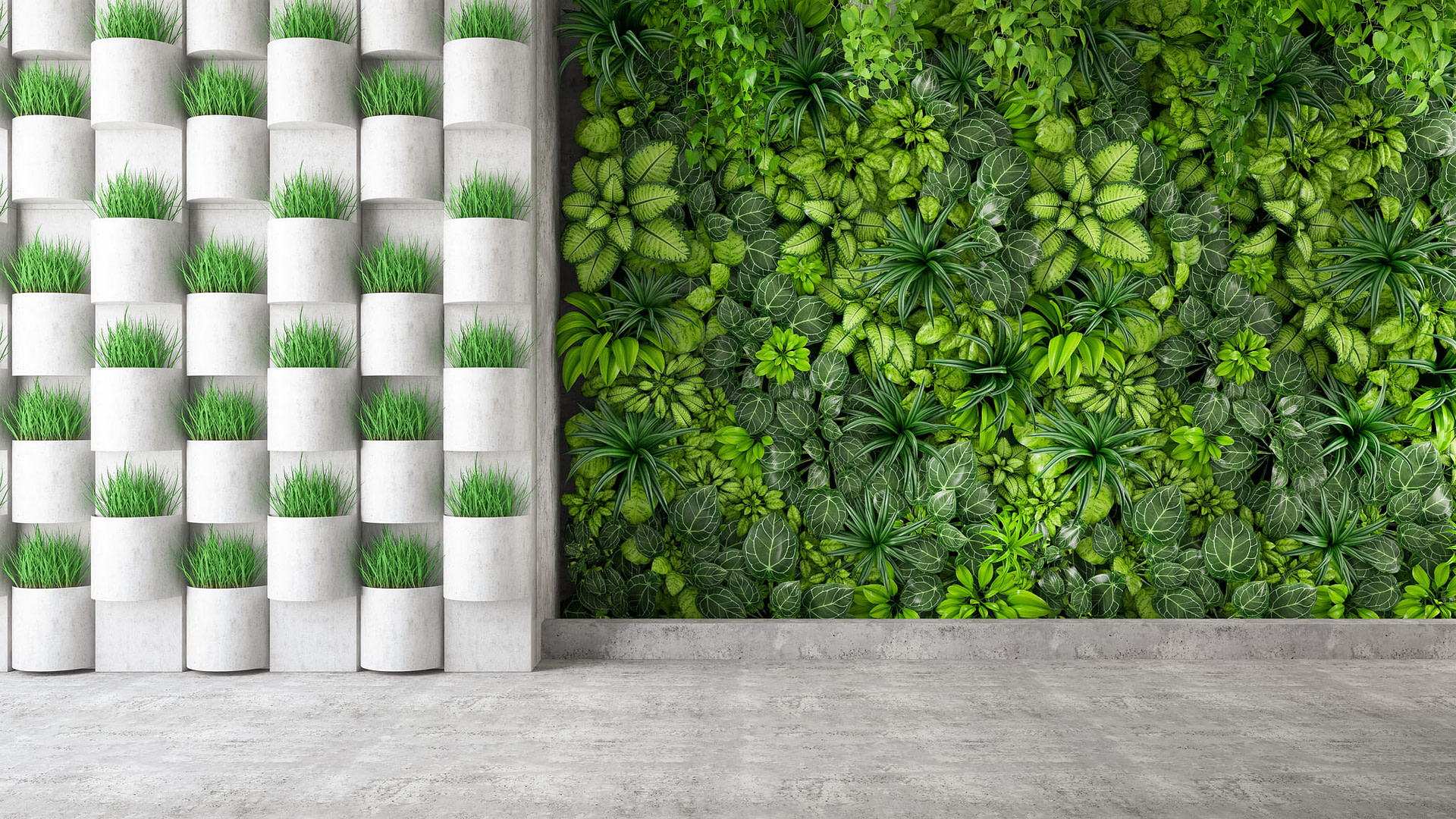 New Image Landscaping & Tree Service, Inc. is an all-inclusive landscaping and tree service firm which means we have all the experts you need under one roof. We offer a range of services to assist you in your landscape projects and maintenance needs. Whether you're looking for a veggie garden, living wall or swimming pool maintenance, our service will be customized to your specific project needs. At New Image you can count on dependable, quality service to maintain and improve your property. Contact us today for a free quote.
WHO WE SERVICE:
HOAs
Corporate campuses
Office buildings
Museums
Apartments and Condominiums
Schools
Retail centers
Athletic fields
Hospitals
Religious institutions
Senior housing
Municipalities
Industrial parks
Hotels & resorts
Residential
Estates
WATER FEATURES & & KOPONDS
Get Ready To Love Your Backyard
Our team at New Image Landscaping & Tree Service, Inc. are some of the best pond builders and designers in the busines. The team is expertly trained in designing and building beautiful ponds, waterfalls, fountains and more. New Image is a leader in the waterscape industry, our design-build-maintain approach gives us a unique opportunity to see what works, but more importantly, what doesn't work for your yard and lifestyle. A new koi pond may look beautiful to begin with, but how will it stand the test of time? Will you enjoy it with your family and friends for years to come or will you grow to hate your pond because of all the time and effort it takes to maintain it? Our team will take all of this into consideration and offer you personalized recommendations and a clear vision of your project. Our pond installations are designed to be low maintenance ecosystem ponds, which function by working alongside with it's surrounding nature rather than against it. We pride ourselves in creating water features that naturally fit your home and existing landscape.
YOUR BACKYARD PARADISE AWAITS
Water is the source of life on the planet, and it's moving, dripping sound can help us relax, escape city noise, and reconnect with nature. Transforming your dreams into backyard reality takes some planning and our builders and designers are ready to help. During the 1-2 hour consultation, we look forward to meeting you and getting to know your family's lifestyle and what's most important to you. Whether you have a commercial property or residential property, ponds and water features become the focal point of any landscape with their melodious tunes and their natural ability to enhance your peace of mind. A water feature transforms your home or commercial property into a natural haven, reducing daily stress and improving quality of life. Talk to our experts to learn more about how to add grace and beauty to your yard, let us help you transform your yard into a personal paradise or bring some added curb appeal to your property.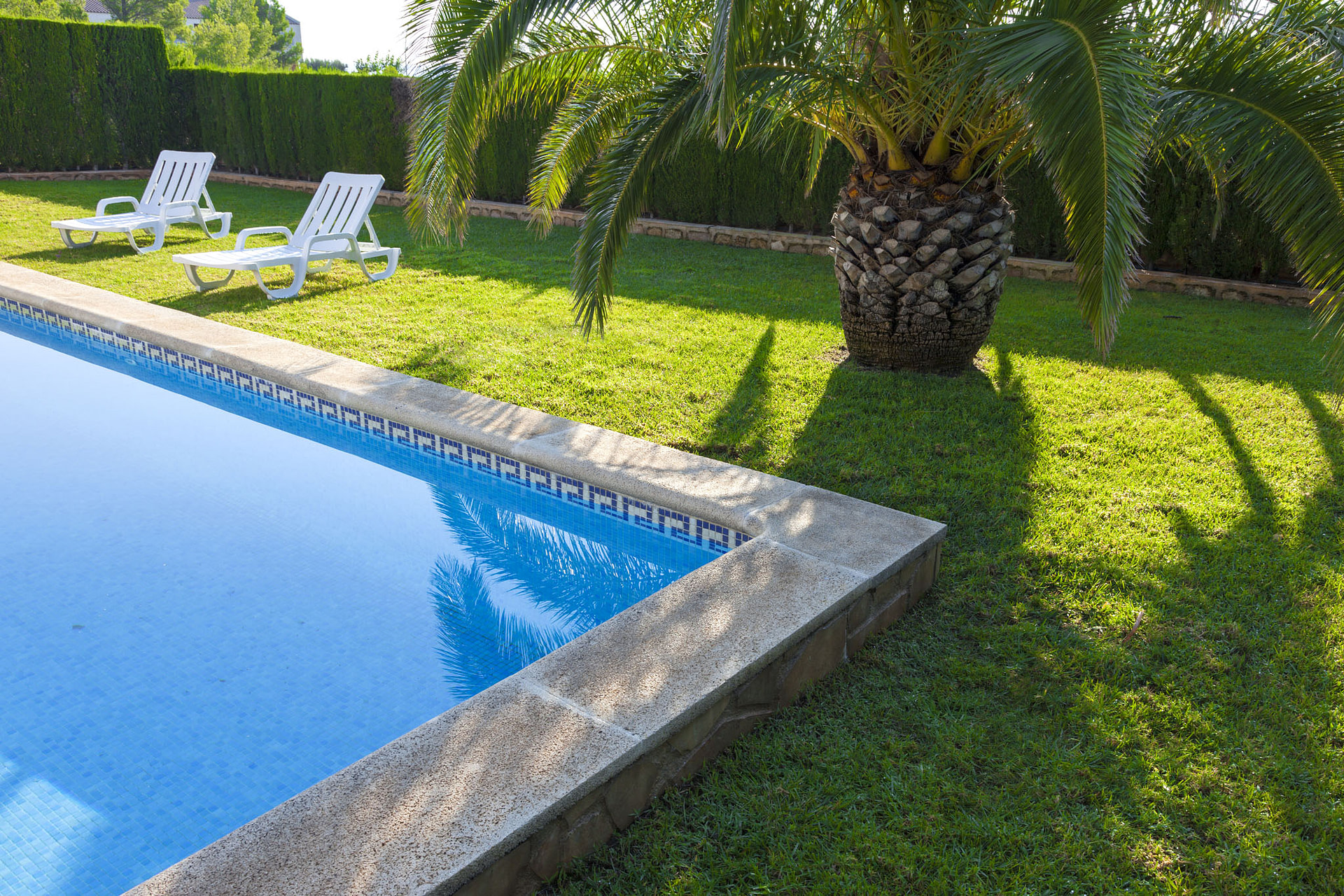 JANITORIAL SERVCES
Maintaining And Improving Your Property
At New Image Landscaping & Tree Service, Inc. we offer a variety of services and packages tailored to your needs. Our seasoned experts have helped customers in Southern California enhance their properties and we can do the same for you. Commercial, industrial, condo and apartment common areas, and office cleaning jobs can be difficult to handle. Many cleaning companies won't handle these jobs because they're big, time-consuming, and complicated. Our team can handle any job no matter how big or small. Our janitorial service is sure to exceed your expectations, and our packages are always tailored to your specific needs.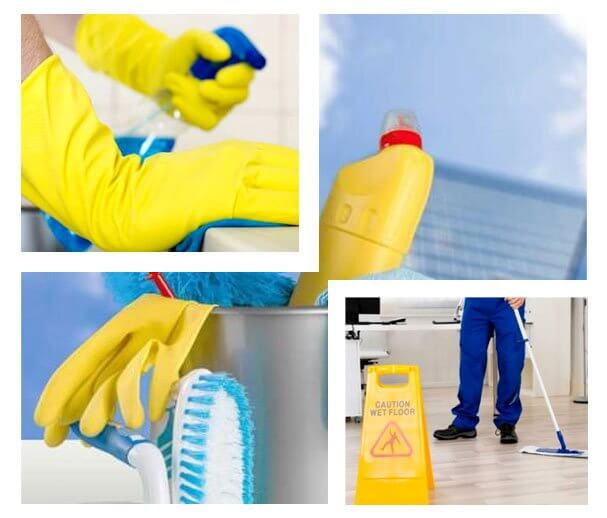 DAILY JANITORIAL SERVICES
Vacuum Carpets
Spot-Clean Carpets
Polish Drinking Fountains
Empty and Clean Wastebaskets
Dust and Damp-Mop All Floors
Clean Inside and Outside of Elevator
Spot-Clean Microwaves & Refrigerato
Clean Sinks, Counters, and Kitchen Area
Remove Smudges from Doors and Door Frames
Dust and Spot-Clean Desks, Chairs Bookcases, Etc.
Wash Lobby Glass Doors and Spot-Clean Partition Glass
WEEKLY JANITORIAL SERVICES
Remove Cobwebs
Clean Wall Spots
Clean Stairways and Railings
Detail Vacuum All Carpets
Buff Front-Lobby Floor
Vacuum Upholstered Furniture
Dust Ledge and Windowsills
Dust Light Fixtures and Mini-Blinds
Dust Artificial Flowers and Plants
Dust Picture Frames and Ceiling Vents
Perform Low Dusting of Baseboards and Furniture Bases
MONTHLY JANITORIAL SERVICES
Scrub and Wax All Floors
Edge-Clean All Carpet Floors
Steam and Shampoo All Traffic Areas (All the Carpets if Necessary)
Dust High Partition Ledges, Moldings, and Other Surfaces
A clean workplace does more than just make your business look good. Your employee productivity will increase, and your clients will feel more comfortable. New Image understands the importance of a clean space. All of our services are tailored to your property's needs, call for a free quote on our comprehensive janitorial service.
CORONAVIRUS CLEANING AND DISINFECTING
The COVID-19 outbreak has created many significant challenges over recent months. As the stay at home orders are being lifted, there are new expectations and standards for healthier businesses, schools, and public spaces. In addition to our commercial cleaning services, New Image is proud to provide detailed deep cleaning, sanitation, and disinfection solutions to our customers.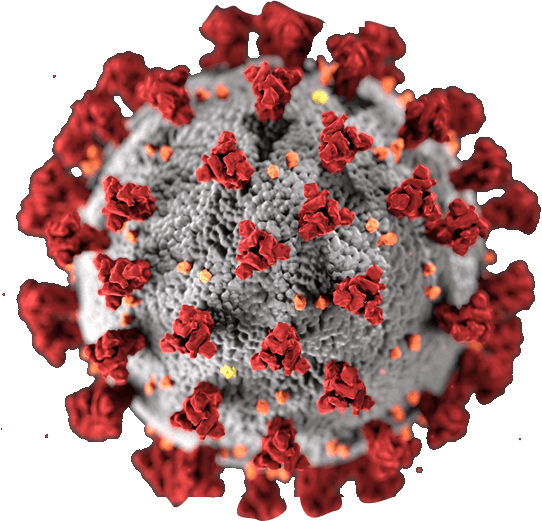 COMMERCIAL CLEANNG
AND DISINFECTING SERVICES

DISINFECTING SERVICES
HOSPITAL GRADE DISINFECTANTS - EPA REGISTERED: LIST N
SANITIZING SERVICES

HIGH-TOUCH POINT AREA FOCUS
DEEP CLEAN / IMPACT CLEANS

OSHA, CDC AND EPA COMPLIANT

RECURRING AND DAY PORTER SERVICES AVAILABLE
ELECTRIC AND ELECTROSTATIC CHEMICAL DISPERSAL SYSTEMS

COLOR-CODED MICROFIBERS TO REDUCE CROSS-CONTAMINATION
We have a number of packages available, from reopening day only priorities to routine disinfecting services. Based on the flow and type of traffic to your business, New Image the customized routine disinfection services you need to provide a healthier environment for your customers and employees, now and in the future
Please note, disinfecting services do not prevent person-to-person transmission or reintroduction of microorganisms to a facility. We recommend that you and your employees remain attentive and follow CDC Guidelines for reducing transmission in the workplace:
INTER OR PLANT CARE
Creative Designs And Realiable Service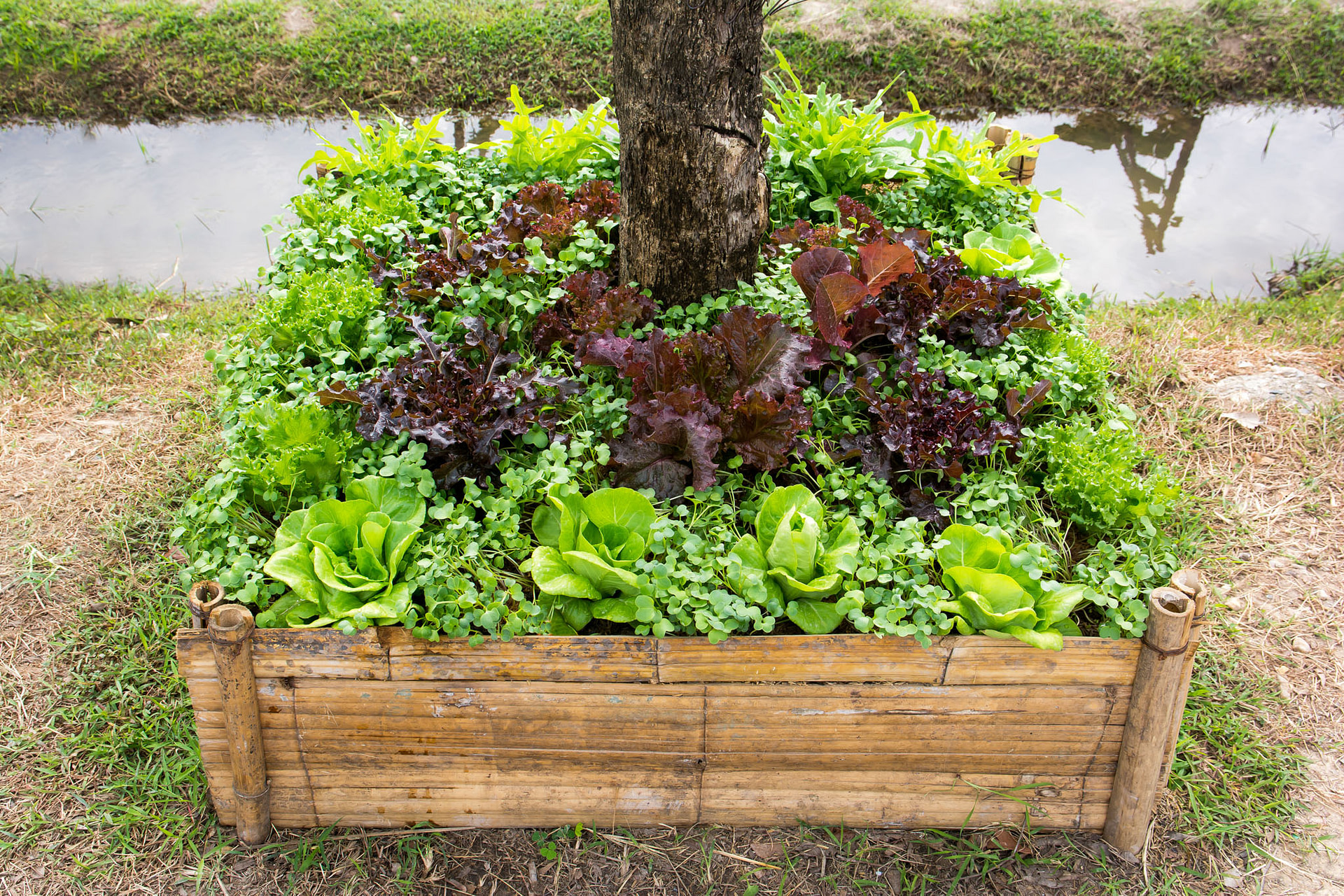 Interior plants are a sure investment with measurable returns. Our experts at New Image Landscaping & Tree Service, Inc. can help dramatically improve the appearance and effectiveness of your surrounding with our creative designs and reliable interior plant care services. Our designers specialize in selecting plants, containers and accessories to fit your space, lighting, and style. Our goal is to strike a balance with the selected plants so that foliage is varied, cost is reasonable, and aesthetic goals are achieved.
WHO WE SERVICE:
HOAs
Corporate campuses
Office buildings
Museums
Apartments and Condominiums
Schools
Retail centers
Athletic fields
Hospitals
Religious institutions
Senior housing
Municipalities
Industrial parks
Hotels & resorts
Residential
Estates
Ensure the health and sustainability of your interior plants with our interior plant care program that will keep your plants looking fresh and clean at all times. Plants are proactively replaced as needed and we stive to correct any issues before they become visible.
LIV NG WALLS
Bringing Walls To Life
Living walls and vertical gardens are an exciting way to bring nature front and center without giving up much floor space. The designers at New Image Landscaping & tree Service, Inc. can create a design of any size or shape, while our team of expert garners can help provide on-going maintenance to keep the wall vibrant. Give your home or office an artistic living wall that will be a stunning focal point and will provide infinite delight to you.
Each living wall is unique and designed to your specific environment, maintenance requirements and style. There are many plants that can be used and our team will work with you to see what works best for you. Call today to book a free estimate appointment and discuss the right solutions for you.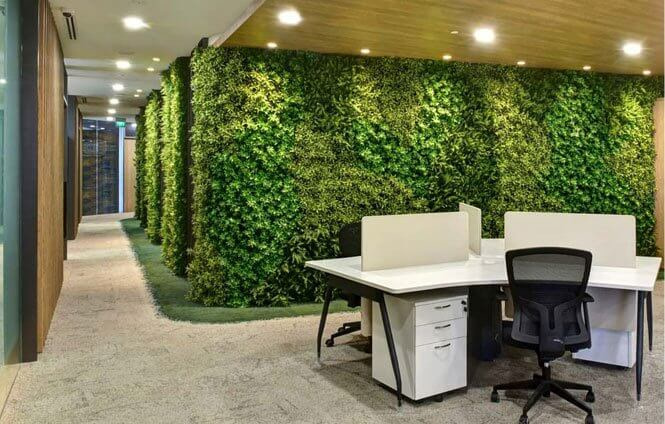 CREATIVE SOLUTIONS DESIGNED TO FIT YOUR NEEDS
Nothing attracts attention like this unique artistry, created from stunning living plants. They're unlike anything else so they automatically add interest and excitement to a commercial property. But not only does this ancient gardening technique instantly raise the aesthetic value of the space it occupies, it also assists with removing pollutants from the air, helps regulate temperature and humidity levels, and reduce noise levels. A living wall is one of the best examples of biophilic design in our inside environment. Talk to our experts today and let us help bring your walls to life.

At New Image Landscaping & Tree Service, Inc. we turn outdoor spaces into edible paradises. Our designers will custom-design your veggie gardens to make it easy for you to grow your groceries at home. Whether you want to transform your backyard into a unique edible garden retreat, install a simple herb garden on your patio or you need a large-scale commercial application, our team can deliver.
WHO WE SERVICE:
HOAs
Corporate campuses
Office buildings
Museums
Apartments and Condominiums
Schools
Retail centers
Athletic fields
Hospitals
Religious institutions
Senior housing
Municipalities
Industrial parks
Hotels & resorts
Residential
Estates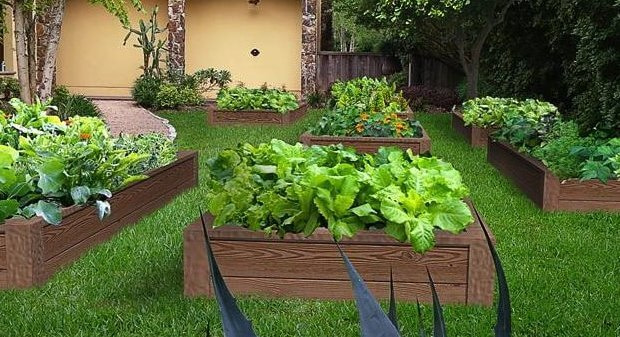 Bring your restaurant into the Farm to Table movement or add to your corporate wellness program. New Image will work with your team to create the perfect solution, whether you're working with 50 square feet or 50,000 square feet of space. We work directly with our clientsthrough every phase of the design, planning and installation process to ensure that your transformed space is as beautiful and ruitful (or veggie-ful) as you imagined it.
Starting your veggie garden begins with an onsite consultation by one of our experts to determine what will help you and your family reap the most from your garden.
SWIMM GPOOL MAINTENANCE
Quality Comprehensive Pool & Spa Maintenance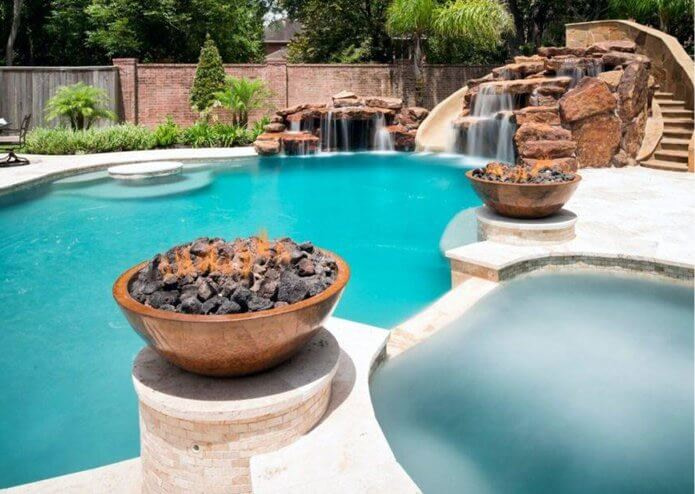 New Image Landscaping & Tree Service, Inc. offers pool cleaning, pool repair and pool maintenance services so you can enjoy your pool all year round in sunny Southern California. Our pool and spa cleaning begin with our six-step process that covers everything from checking and balancing of water, to skimming leaves. Our technicians are educated on all brands of swimming pool equipment, so we check and maintain equipment as part of our routine service.
Every six months we perform pool filter cleaning where we completely break down, inspect, and clean the filter. Our team will diagnose and solve your pool equipment and service-related problems quickly and efficiently. Whether you're looking for regular maintenance or need to address the growth and stains of algae with a chlorine or acid wash; our team can help customize a plan that will help preserve and/or restore your pool to its original beauty. We provide free estimate on services and repairs, and our team can help with upgrade options that can lower electricity usage and save you money.